2022 Incidents
Jan
40
Feb
32
Mar
23
Apr
36
May
Jun
Jul
Aug
Sep
Oct
Nov
Dec
Total
131
2022 Jobs
Fires
5
Assists
4
Extrications
2
Rescues
1
Past Incidents
2021
443
2020
363
2019
399
2018
471
2017
383
2016
354
2015
390
2014
424
2013
399
2012
374
2011
431
2010
395
2009
370
2008
381
2007
435
Website Visitors Since
November 8, 2006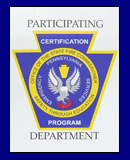 Use of Website Material:

Duplication of text, photos, or any other content on this website is prohibited without permission of Twin Valley. If you have questions, please contact us at info@tvfd69.org
Sign up for the 2022 TVFD Golf Outing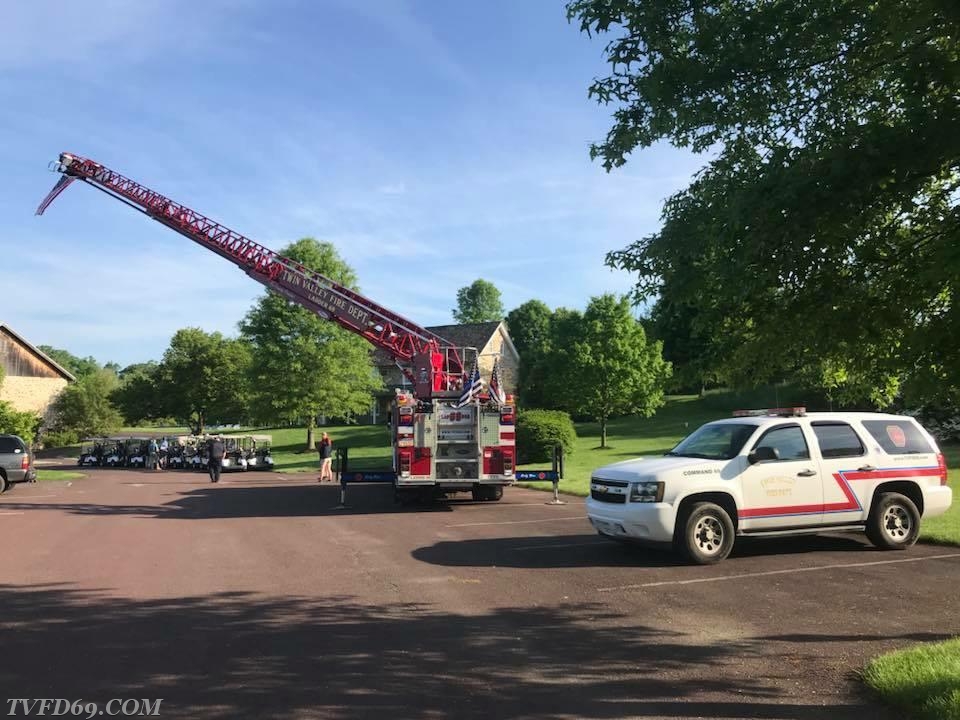 Click the link above for details and applications
Firefighter 1 Graduation

TVFD, May 04

Congratulations to Madison Borkowski and Elizabeth McGlauflin for completing Firefighter 1! After 188 hours of both academic and physical training, these two women graduated on Wednesday, May 4, 2022. Starting mid-February, Madison and Elizabeth began attending classes four days a week in addition to their already busy schedules. With the multiple challenges each individual faces on a daily basis, ... (Full Story & Photos)

Members Attend Farm & Silo training

Lieutenant Darryl Romig, May 02

Over the past week, members from TVFD and Geigertown Fire Company completed three training classes:

Farm Emergency Awareness
Silo Emergency Awareness
Silo Fire Operations

Members attended 6 hours of in class instruction and 6 hours of field training where we traveled to Morgancrest Dairy to tour their farm operation, pre plan and discuss hazards involved farming operations and silos. Members then ... (Full Story & Photos)

Members attend firefighter 1 friends and family day

TVFD, April 10

On April 10th members of the department attend friends and family day at the Chester County Fire Training Center. Members watched as 2 of the departments candidates went through different skills stations roof prop, fire suppression with hydraulic ventilation, sprinkler shut off, and various other evolutions.... (Full Story & Photos)

2 Vehicle Accident on the Turnpike

April 08

At 17:25 the department was dispatched to the PA Turnpike for a motor vehicle accident. Chief 69 and Rescue 69 went in route with 6 and was advised of a fuel spill and a patient lying on the shoulder of the road. Upon arrival Chief 69 verified the report and advised 89-1 and Rescue 69 to pull in behind his vehicle because of the large debris field. Rescue 69 handled the gas spill and removed the debris ... (Full Story & Photos)

Ready for Spring Brush Fire Season

Lieutenant Darryl Romig, April 08

In recent weeks, members of the TVFD have been hard at work making sure we are prepared for this upcoming brush/woods fire season. This year we received a grant through Pennsylvania DCNR to update our wildland fire gear. Members received new shirts, pants, gloves, goggles, helmets and storage bags to keep them safe during woods, brush, and field fires. The lighter weight gear is less fatiguing than ... (Full Story & Photos)

House Fire In Warwick Twp.

TVFD, April 01

TVFD units, along with Ridge (62) Norco (64), EHBEMS (89 Ambulance) and Lionville (47)(RIT team), were alerted for a house fire in the St Peters area of Warwick Twp. Crews arrived and deployed 2 hand lines to the front of the structure. Outside crews opened the roof to vent while coordinating with the 2 crews inside to extinguish the fire in the ceiling and open void in the attic. ... (Full Story & Photos)

Spring Pump Training

Lieutenant Darryl Romig, March 26

On Saturday afternoon, A few members took the opportunity to do some pump training. Utilizing our underground cistern tank, 2 different evolutions were set up, Engine 69-5 drafted and supplied engine 69-1in the first evolution, and then Ladder 69 in the second evolution. By spraying the water onto the roof of the station, the water goes down the rain spouts and is recycled back into the cistern tank. ... (Full Story & Photos)

Engine run to assist Berks 24

TVFD, March 19

At 21:42 hours, the TVFD was alerted for an engine to assist Berks 24 (Geigertown) on a working garage fire on Leighton Lane in Robeson Twp. Engine 1 responded with a crew of 6. Upon arrival, the crew assisted with fire suppression and ventilation of the structure. Due to a compromised roof and support beam, no crews were allowed to enter the structure. Overhaul was performed with the help of long ... (Full Story & Photos)



Photo courtesy of Geigertown FC.