2022 Incidents
Jan
40
Feb
32
Mar
23
Apr
36
May
Jun
Jul
Aug
Sep
Oct
Nov
Dec
Total
131
2022 Jobs
Fires
5
Assists
4
Extrications
2
Rescues
1
Past Incidents
2021
443
2020
363
2019
399
2018
471
2017
383
2016
354
2015
390
2014
424
2013
399
2012
374
2011
431
2010
395
2009
370
2008
381
2007
435
Website Visitors Since
November 8, 2006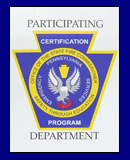 Use of Website Material:

Duplication of text, photos, or any other content on this website is prohibited without permission of Twin Valley. If you have questions, please contact us at info@tvfd69.org
2022 TVFD Harley & Cash Raffle!!!
Tickets available at Walmart most Sundays and from members
December 24 - $1,000
December 25 - 2022 HD Road King 107 (Gauntlet Gray/Vivid Black)
December 26 - $500
---
Come see Santa delivered on Ladder 69 at the Caernarvon Tree Lighting on 12/10 at 6:00 PM (postponed from 12/6 due to weather)!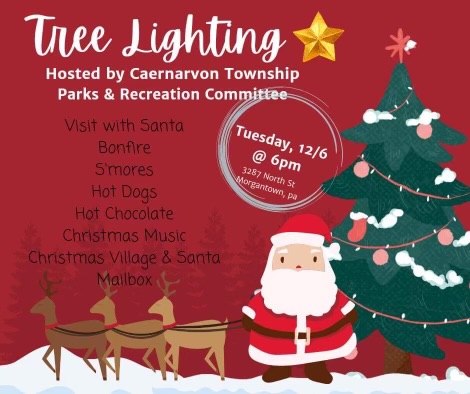 Santa Claus Scheduled To Fly Into Area

TVFD, December 18

It is that time of year, and the jolly old man will again be making his grand appearance into the Twin Valley area. Santa Claus will be escorted around town atop the big red shiny fire trucks with a departure time of 1:00 PM from the firehouse on Sunday, December 18th.

Be sure to keep an eye and ear out for Santa in your neighborhood. Two trucks (Morgantown area and Elverson area) are staffed ... (Full Story & Photos)

Accident on Main Street

TVFD, November 16

On Wednesday 11/16/22 at approximately 08:17 TVFD was alerted for a motor vehicle crash at the intersection of S Twin Valley Rd and Main St (Rt. 23). 69-30 (Cunningham) had shut down the eastbound lanes at the intersection due to the debris field and routed traffic around the accident. Rescue 69 arrived a couple minutes later and crews began securing power to the vehicles and cleaning up debris. Crews ... (Full Story & Photos)

Welcome to the family

TVFD, October 18

The department welcomed another new addition today Olivia Rose Fischer the daughter of Firefighter Matt Fischer and wife Alyssa. Olivia was born at Chester County Hospital and was 7 pounds 4 ounces 20.5 inches long. The department welcomes her and congratulates Matt and Alyssa. ... (Full Story & Photos)

Members complete specialized extrication training

September 24

Over the past week, 17 TVFD members completed their certification in farm tractor and machinery extrication. The course, taught by Rescue Techs LLC, instructed how to safely and efficiently remove someone who had been entangled in farm machinery, or pinned under a farm tractor.

Special thank yous go out to:
D. Love; for the donation of the machinery
D. Hammond; for the use of his machine
B. Spangler; ... (Full Story & Photos)

Vehicle fire on turnpike

September 23

At 18:39 the department was dispatched to the PA Turnpike for a vehicle fire while en route Chief 69 was advised of a working car fire from the Turnpike commission. Engine 69-5 went en route with 4. Chief 69 went on location with a vehicle with the engine compartment fully involved and advised engine 69-5 to pull a front bumper line. Engine 69-1 went en route with 4 and staged at the interchange. ... (Full Story & Photos)

New addition to the family

TVFD, September 22

The Department welcomed in a new addition today Jackson Prince Spangler. He is the son of Josh (Deputy Chief) and Ashley (Safety Officer) Spangler. He was born at 8:52 am at Paoli Hospital. Little Jackson weighed 9lb 3oz and 21 inches. The department congratulates Josh and Ashley on the birth of their son. ... (Full Story & Photos)



Proud parents

Accident Rt. 176 & Main St

TVFD, August 18

At 00:04 the department was dispatched to a vehicle accident with entrapment at RT 23 and Rt 176. Rescue 69 went en route with 5. Chief 69 arrived on location and reported a car under a trailer with one patient trapped. EMS extricated patient through the back door of the vehicle. Rescue 69 arrived on location and provided scene lighting and fluid control. Fire Police closed the road and redirected ... (Full Story & Photos)

Car Fire on the Turnpike

August 06

At 15:26 the department was dispatched to the PA Turnpike mile post 294.0 westbound for a vehicle fire. Chief 69 went on location reporting a fully involved vehicle and all units utilize the shoulder of the road for response. Engine 69-5 went en route with 4 followed by Engine 69-1 with 3. While enroot engine 69-5 was advised to deploy a front bumper line for extinguishment. Engine 69-1 arrived and ... (Full Story & Photos)