2020 Incidents
Jan
34
Feb
26
Mar
22
Apr
20
May
17
Jun
41
Jul
36
Aug
30
Sep
31
Oct
31
Nov
39
Dec
36
Total
363
2020 Jobs
Fires
3
Assists
2
Extrications
2
Past Incidents
2020
363
2019
399
2018
471
2017
383
2016
354
2015
390
2014
424
2013
399
2012
374
2011
431
2010
395
2009
370
2008
381
2007
435
Website Visitors Since
November 8, 2006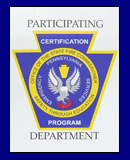 Use of Website Material:

Duplication of text, photos, or any other content on this website is prohibited without permission of Twin Valley. If you have questions, please contact us at info@tvfd69.org
Anniversary of Hopewell Forest Fire
By TVFD
April 9, 2020
Today marks 8 years since the largest forest fire fight for Twin Valley members and one in Pennsylvania's recorded history. Sparked by a downed power line running though the Hopewell Furnace National Historic site off Route 345, the forest fire eventually burned 741 acres and took hundreds of firefighters two weeks to finally extinguish. Crews from across Pennsylvania and New Jersey joined together during long, stressful, and grueling shifts to contain and extinguish the flames, avoiding neither any serious injuries nor any structures to be destroyed. Lots of lessons were learned and built upon from the onscene firefighting efforts, up to and including the incident command structure involving multiple agencies. Every firefighter has personal memories of that day and the weeks to follow, especially when called to another brush or wildland fire now. From the members and officers of TVFD, thank you again to everyone involved in this incident and the overwhelming support of the community during that time.

Original Story:
http://www.tvfd69.com/apps/public/news/newsView.cfm?News_ID=654