2021 Twin Valley Fire and Smoke BBQ Competition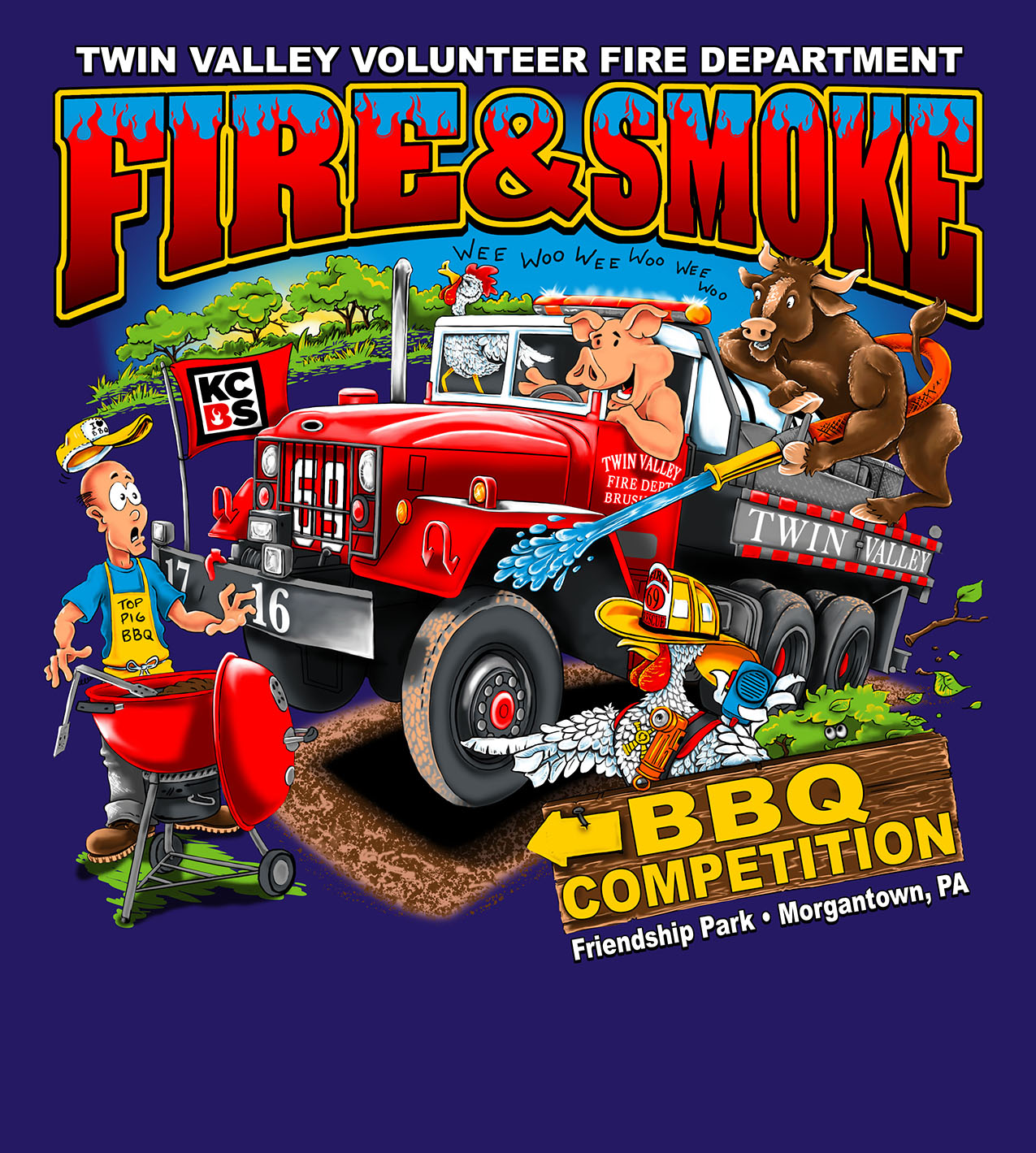 A KCBS Sanctioned Event
May 14 - 15, 2021
Applications:
Please click here for the Official Competitors Application.
Please click here for the Official Backyard Competitors Application.
TVFD First Responder's Cup Application coming soon!
Location Information:
The 2021 Twin Valley Fire and Smoke will be held at Friendship Park in Morgantown, PA. Please use the map below for location information and directions.
Lodging:
The Twin Valley Fire Department recommends the Holiday Inn in Morgantown for any competitors needing lodging for the event. We are currently working on a group rate for this event.
Registered Teams:
The following teams have been registered for the official competition as of 1/4/2021:
Teams coming soon!
Uncle Pigs BBQ Pit
Redneck Smoke Club
Walk the Swine
For more information, please email bbq@tvfd69.com