2022 Incidents
Jan
40
Feb
32
Mar
23
Apr
36
May
28
Jun
30
Jul
36
Aug
48
Sep
35
Oct
38
Nov
35
Dec
54
Total
435
2022 Jobs
Fires
5
Assists
4
Extrications
2
Rescues
1
Past Incidents
2021
443
2020
363
2019
399
2018
471
2017
383
2016
354
2015
390
2014
424
2013
399
2012
374
2011
431
2010
395
2009
370
2008
381
2007
435
Website Visitors Since
November 8, 2006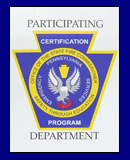 Use of Website Material:

Duplication of text, photos, or any other content on this website is prohibited without permission of Twin Valley. If you have questions, please contact us at info@tvfd69.org
Guestbook
Welcome to the Twin Valley Fire Department Guestbook. Your feedback is important to us. Feel free to leave your comments.
| | |
| --- | --- |
| Page of 6 [ Back | Next ] | Records 1 - 30 of 158 |
Signed on May 30, 2022 at 6:43 PM
Guest Name:
Patrick J Koenig, RN,BSN
Rank/Title:
F8re-Rescue-Ems,Then,2ndAlarmerNow!!!
Location:
Pa.Gap42, Springfield44EMS,Rutledge13
Comments:

TVFD,

Traveling Rt.23 Visiting Daughters',
Family & Grand KidsTruly Reassuring to
see House staff @ Station Ready To
Respond @ Moments Notice. Praises
For your dedicated service.

Awesome Informative Community
Road Sign, Especially Displaying,
American Flag,Truly Patriotic, Cherished Gratitude To All Of You,
Prayers Safe Home Family Returns.

BestHealthyFutures

Patrick J Koenig,RN,BSN
May 30 2022
Signed on May 13, 2021 at 1:43 PM
Guest Name:
john goddard
Web Address:
111 grays run
Location:
douglassville, pa
Comments:

hoping for email notification for events and next years bbq contest

Hi John,

We don't do email notification but you can follow us on Facebook for more information and reminders.
Signed on January 30, 2021 at 3:14 PM
Guest Name:
Norman Forde
Rank/Title:
Fire Instructor
Location:
Chester County
Comments:

My sincere condolences to all the members of TVFD69 for the loss of Firefighter/ EMT Keith Gehman. I was lucky enough to spend time with Keith in the classroom at Chester County. He was always a great student and his insightful participation was always welcomed. Keith was simply "good people" and a delight to be around. It seemed all he ever wanted to do was improve his own knowledge of the fire service and be a great public servant. He will be missed. My thoughts and prayers are with all of you and his family. RIP Keith.
Signed on November 23, 2018 at 4:55 PM
Guest Name:
Anna Ganteaume
Rank/Title:
Citizen
Location:
Morgantown, PA
Comments:

Thank you for your volunteer service. Your bravery and steadfastness protects us. Know that you are appreciated.
Signed on August 01, 2018 at 5:33 PM
Guest Name:
Suzanne Atkins
Web Address:
995 Hacker Dr #3
Location:
Brillion, WI
Comments:

I know it is a long shot.... I am looking for where an address on RD2 in Elverson would be. There was a fatal accident there in January 1970. My husbands father passed. We have not much more info than whats on the death Certificate. Another man passed in the same crash. Cisero (Steve) lived near where the crash happened. I am hoping some of the fine members of this Fire Dept. or their supporters may know something. Thank you for the work you do.
Signed on March 17, 2017 at 10:09 PM
Guest Name:
Peter Holmes
Rank/Title:
Captain
Web Address:
184 Honey Hill RD
Location:
Granby Center Volunteer Fire Department
Comments:

I met a couple of brothers on a snowmobile accident up here in central NY from Twin Valley. Sorry we had to met that way however thank you for being helpful in getting the patient to the ambulance. Your welcome here anytime.
Signed on March 29, 2016 at 9:27 AM
Guest Name:
Janice Houck
Comments:

I would like to thank the Twin Valley Fire Department for their quick and professional response to a fire behind my garage. You saved the garage and property near the fire leaving things very neat for all the activity that occurred while I was away. I want to thank each person who responded and appreciate your devotion to the fire company. I also want to thank everyone who works on the front lines and behind the scenes to make this a fire company one to be proud of. Thank you again for everything but I hope I never need to call you in the future.
Signed on November 16, 2014 at 3:41 PM
Guest Name:
Randy Cockerham
Rank/Title:
Firefighter/Fire Police
Web Address:
www.eastwhitelandfire.org
Location:
United States
Comments:

I attended a Fire Police course November 1st & 2nd, 2014, and just wanted to thank Fire Police Captain Alan Chalfin and the members at Twin Valley for your hospitality and kindness during that week-end. The term "brotherhood' was clearly demonstrated by the Twin Valley Fire Department. I was honored and grateful to be treated so well. Thank you all very much.
Signed on June 03, 2014 at 8:19 PM
Guest Name:
Harry Barnett III
Rank/Title:
Chief Engineer
Location:
Penryn Fire Co. # 1
Comments:

TO ALL OF YOU AT STATION 69,I WOULD LIKE TO THANK YOU FOR THE WONDERFUL OBITUARY ON YOUR WEBSITE.DAD GAVE HIS LIFE TO THE EMERGENCY SERVICES. WHEN I WOULD COME DOWN HOME TO VISIT DADS FIRST QUESTION WOULD BE "HOW MANY CALLS THIS MONTH"? OR HEARD STATION 28 GO OUT,WHAT PIECE WERE YOU DRIVING? DAD WOULD OFTEN TALK ABOUT EVERYONE,AND I FEEL I SHOULD PERSONALLY KNOW ALOT OF YOU.EVERYONE WAS HELD IN HIGHEST REGARD AND RESPECTED HIGHLY. I KNOW YOU WILL MISS HIM AS THE FAMILY WILL. THE FAMILY CAME DOWN TO YOUR STATION FOR AN AWARD DAD GOT "OLDEST PERSON IN ELVERSON" WHEN I WALKED INTO YOUR MEETING ROOM AND SAW DAD'S PICTURE,I WAS OVERWHELMED,WASN'T IT SOMETHING.THANK YOU ALSO FOR DADS FIREMAN'S FUNERAL.GOD BLESS YOU ALL AND BE CAREFUL OUT THERE. THE BARNETT FAMILY
Signed on June 02, 2014 at 9:16 PM
Guest Name:
ashley
Location:
just a citizen a few houses down :)
Comments:

just wanted to say thank you for all you guys do. i may not have you directly located to my house, but i see you go by every so often and sometimes everyday. i just moved into my new house located houses away from the twin valley light, a year and so many months ago. the new noises were very hard to get used to, beings i used to live in the woods, but it became part of our everyday life. im not sure people say thank you enough. weither you be a career firefighter, a volunteer, an emt, or anyone else involved to keep the company rollin... you should all be apprechiated. so again, thank you, and keep up the good work!
- your neighbor :)
Signed on March 27, 2013 at 7:47 PM
Guest Name:
RICHARD SYLVAIN
Rank/Title:
FIREFIGHTER-DRIVER
Location:
FREEPORT, MAINE
Comments:

VERY NICE WEBSITE, I AM A FIREMAN FROM FREEPORT FIRE RESCUE FREEPORT MAINE, I AM ALSO A PATCH COLLECTOR, I AM INTERESTED IN OBTAINING A FIRE PATCH FROM YOU DEPT IN EXCHANGE OF MY PATCH,THANK YOU AND TAKE CARE.
Signed on February 23, 2013 at 7:12 PM
Guest Name:
Thomas Glennon
Rank/Title:
Fire Captain (Retired)
Location:
United States
Comments:

I'm a retired Fire Captain whose last assignment was Engine 10, in South Philadelphia. I retired in 2007 with 32 1/2 years active service. In August - when our house is completed in Elverson, PA, my wife Kate and I will be moving to your local district. I am looking forward to meeting the members of the Company, and I am anticipating to support your organization in any way that I can. Yours truly, Tommy Glennon
Signed on October 26, 2012 at 1:36 PM
Guest Name:
Keegan Hermann
Rank/Title:
Firefighter
Web Address:
www.townofbuchanan.org
Location:
Town of Buchanan Wisconsin
Comments:

Nice Site!!! Love the pictures. Keep up the good work.
Signed on October 11, 2012 at 1:39 PM
Guest Name:
Jackie Cresswell
Rank/Title:
first grade teacher
Location:
Twin Valley Elem. Center
Comments:

We just wanted to say Thank You!!!!! The first grade classes had a wonderful time learning about firefighters and how you keep us safe every day. We really appreciate all of the suppoort your station has given us in our curriculum. We can not wait to have you come next year.
Signed on October 03, 2012 at 4:22 PM
Guest Name:
RICHARD SYLVAIN
Rank/Title:
ff/driver
Location:
FREEPORT,MAINE 04032
Comments:

NICE WEB SIGHT, WILL BE IN YOU AREA THE WEEKEND OF THE 13TH, HOPE TO STOP BY YOUR STATION
Signed on August 31, 2012 at 7:33 AM
Guest Name:
Michele Ciabattoni
Location:
Morgantown
Comments:

Just wanted to say thank you to the whole department for all your hard work. Although we've never needed you........praise God, we feel safe knowing you are all there. May you all be safe and return to your families every night.
Signed on June 18, 2012 at 3:02 AM
Guest Name:
Charlie Jones
Web Address:
www.lotterysystemwinning.info
Comments:

Wonderful site. Really enjoyed the photos. Keep up the great work!
Signed on May 15, 2012 at 9:43 AM
Guest Name:
Bob McFalls
Rank/Title:
FF/EMT
Location:
Collingdale,Pa (Delaware County)
Comments:

Awesome job on the parade & housing 05/12/2012 My family ~ wife, 2 grandchildren & myself had a great time! Congratulations!
Signed on May 13, 2012 at 7:42 AM
Guest Name:
Georgette Huber
Web Address:
weichertrealotorspremieronline.com
Location:
3211 Main Street
Comments:

Beautiful firehouse, great equipment, excellent response time. We are so lucky to have your fire department. And the best firefighters around. And thank you to all the volunteets within the fire firedepartment
Signed on April 11, 2012 at 8:14 PM
Guest Name:
Cliff Amole
Rank/Title:
Senior Firefighter
Web Address:
www.brvfc.org
Location:
Black Rock Vol. Fire Co. 99/Mont Clare
Comments:

Nice station, its unfortunate that we came to visit on a bad note... look forward to coming to the housing
Signed on April 11, 2012 at 5:05 PM
Guest Name:
Cindy Putt
Comments:

I want to say a big Thank You to TVFD for representing and serving your community in such a brave and inspiring way. I am so thankful that there are individuals in this world such as yourselves, that are willing to volunteer their own time to do the things you do. You give freely of your time, at times risking your lives, and not always with the appreciation that should be shown by those that do not give the same. Your most recent battle with the French Creek fire really showed how great a company TVFD is. So continue to stand tall and be proud of yourselves, for you are the best!
Signed on April 11, 2012 at 12:27 PM
Guest Name:
Pat Dillon
Comments:

I am sad to see French Creek Park burn but so relieved and moved to see these photos of Twin Valley Fire Dept. and other fire fighters' actions to save people's lives, homes, and the park. Thank you so much!
Signed on March 23, 2012 at 12:57 PM
Guest Name:
Rick Schimpf
Rank/Title:
Drive/fire fighter
Location:
station 47 lionville
Comments:

We want to thank you for taking time out of your busy day and bring your Rescue to our training night and let us play with your toys.Thanks again.
Signed on January 04, 2012 at 11:03 AM
Guest Name:
Barry and Carol Gross
Location:
Amity, Pa
Comments:

I wanted to thank Bob Cook for the tour on Sunday. Bob and the entire Twin Valley Fire Department have so much to be proud of and Thankful for! I was overwhelmed with all the thought and memorializing that went into that building and who it serves!! To have such great foresight of things to come and yet never forgetting the generations before you that got you to where you are today is a major accomplishment and to pull it all together in one location is awesome! You guys thought of everything, not just of the equipment and training necessary for you to protect your community but how to make your fellow firefighters feel appreciated when they come back to the station after serving their community unselfishly. A little corner of their world where they can "chill" and fraternize! For those who think you built yourselves a Palace have no idea the sacrifices you make to protect their "Castles" every day and night.
Signed on December 12, 2011 at 1:18 AM
Guest Name:
mike a johnson
Rank/Title:
public
Location:
PORTLAND OREGON
Comments:

nice equipment
Signed on September 12, 2011 at 9:19 AM
Guest Name:
Darren Lucas
Rank/Title:
Helicopter Pilot
Location:
Reading, PA
Comments:

I enjoyed your pictures and report on our call in Eleverson this weekend... I also enjoyed reading your web site.
Be safe.
Kind regards
Darren
Signed on June 06, 2011 at 3:36 AM
Guest Name:
Peaches
Comments:

Just saying " Hello, ya'll keep up the good work" !!
Signed on June 04, 2011 at 11:58 AM
Guest Name:
Amy C
Comments:

Hey Guys,
Just wanted to say great job with everything!! Love the station, love the site! It all looks amazing!!

:-)
Signed on March 13, 2011 at 3:13 PM
Guest Name:
Chuck
Web Address:
www.fdphotos.com
Location:
Connecticut
Comments:

Very nice site. Keep up the great work and stay safe!
Signed on February 18, 2011 at 1:00 PM
Guest Name:
Phonse
Rank/Title:
capt.
Web Address:
tvfd.nl.ca
Location:
Torbay,newfoundland,Canada
Comments:

nice site,impressed
| | |
| --- | --- |
| Page of 6 [ Back | Next ] | Records 1 - 30 of 158 |