2023 Incidents
Jan
34
Feb
30
Mar
39
Apr
54
May
29
Jun
43
Jul
37
Aug
Sep
Oct
Nov
Dec
Total
266
Past Incidents
2022
435
2021
443
2020
363
2019
499
2018
471
2017
383
2016
354
2015
390
2014
424
2013
399
2012
374
2011
431
2010
395
2009
370
2008
381
Website Visitors Since
November 8, 2006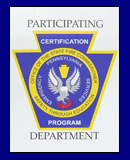 Use of Website Material:

Duplication of text, photos, or any other content on this website is prohibited without permission of Twin Valley. If you have questions, please contact us at info@tvfd69.org
Guestbook
Welcome to the Twin Valley Fire Department Guestbook. Your feedback is important to us. Feel free to leave your comments.
| | |
| --- | --- |
| Page of 6 [ Back | Next ] | Records 31 - 60 of 158 |
Signed on December 29, 2010 at 2:32 AM
Guest Name:
justin pry
Rank/Title:
indian river vol. fire co. (firefighter)
Web Address:
www.irvfc.com
Location:
Long Neck, DE
Comments:

Nice site guys...keep up the good work..i like your pumper/tanker and the ladder looks nice also...dont forget to stop by and say hello if your every around the rehobeth beach area down here on the delaware shoreline..be safe out there and have a good new year!! justin
Signed on December 14, 2010 at 9:20 PM
Guest Name:
Joel Goulet
Rank/Title:
Author
Web Address:
www.joelgoulet.com
Location:
Wausau, WI
Comments:

Thank you for being firefighters and keeping people safe. I applaud your service to your community. Thank you for all that you do. I'd like to let you know about some special Firefighters tribute pages on my website. I set them up to honor firefighters everywhere. If you get a chance, please check them out. Stay safe and have a great day.
Signed on December 08, 2010 at 8:51 AM
Guest Name:
Melanie Melle
Rank/Title:
Executive Pastry Chef
Web Address:
www.SaintPetersBakery.com
Location:
Saint Peters Village
Comments:

Hello Twin Valley Fire Department,

On behalf of Saint Peters Bakery, we would like to thank Bob Gephardt and the crew of Twin Valley Fire Department for safely delivering Santa Claus to the Bakery on Saturday Nov. 27. All the children (and adults) were absolutely Amazed and Excited as the Fire/Rescue Truck drove by with Lights Flashing, Sirens sounding and Santa waving to everyone! Another great job by our local Fire Department! May everyone have a Safe and Happy Holiday season. Thank you again for being there and serving the community.

Melanie Melle
Executive Pastry Chef
Saint Peters Bakery
610-46907501
Signed on December 07, 2010 at 11:56 PM
Guest Name:
Jospeh E Edwards
Rank/Title:
Fire Chief
Web Address:
EBFC49.org
Location:
East Brandywine Fire Co.
Comments:

On behalf of East Brandywine Fire Co. I wanted to take a moment and personally thank the crew from Station 69 for a job well done at the Brandywine Manor House Fire. If not for the excellant effort of Ladder 69 and its crew the house would not have been saved. The effort from everyone involved was outstanding. Thanks to all who braved the weather conditions and unique fire conditons to complete a difficult fire. We are very thankful for your effort Chief 49
Signed on November 24, 2010 at 12:00 AM
Guest Name:
Rick Burchfield
Rank/Title:
Retired Chief
Web Address:
Cornplanterfire.org
Location:
Cornplanter Twp Vol Fire Dept .Oil City,Pa.16301
Comments:

Great site . Glad to see the young guys coming up the ranks. I have 62 years in the Dept .
Signed on November 22, 2010 at 7:29 AM
Guest Name:
Darrin Hoffa (Sparky)
Rank/Title:
Firefighter/EMT
Web Address:
earltownshipfire.com
Location:
Boyertown Pa.
Comments:

Congratulations on the new house. Had a great time there yesterday. best of luck in the future and as always, STAY SAFE
Signed on November 21, 2010 at 7:07 PM
Guest Name:
Cindy
Comments:

I wanted to say THANK YOU to everyone who helped me yesterday. I was the single mom with my two children who pulled in the parking lot with my Ford Explorer smoking. You guys came right out to help!! Thankfully, my car was not on fire. I believe it was the Chief ( I apologize if I'm not correct) who called the tow for me & waited for him to arrive. You also were very kind to invite us in to keep warm. I really appreciate all of your help! THANK YOU SO MUCH!!!
Signed on August 25, 2010 at 7:50 PM
Guest Name:
steve miller
Rank/Title:
firefighter/junior advisory
Comments:

I WOULD LIKE TO SHARE MY THANKS AND MY GRADITUDE TO ALL THE FIREFIGHTERS WHO RESPONDED TO THE ACCIDENT WITH ENTRAPMENT CALL ON ROUTE 10 ON MONDAY AUGUST 23, 2010. THE DRIVER OF THAT CAR WAS MY NEPHEW . MY GOD BLESS YOU ALL AND KEEP YOU ALL SAFE ON YOUR MANY CALLS YOU WILL ANSWER IN YOUR LIFETIME AS A FIREFIGHTER. I KNOW ALL TO OFTEN WE DONT GET TO LEARN THE OUTCOME TO MANY OF OUR CALLS , THYATS WHY I WANTED YOU TO COME THANK YOU ALL IN PERSON , AS I THINK MY NEPHEW WILL WANT TO AS WELL AS THE POLICE OFFICER WHO FOUND HIM
Signed on July 26, 2010 at 11:39 PM
Guest Name:
Bill
Rank/Title:
FF
Comments:

Love the site! I was telling someone about your new ladder but i see you haven't updated it under your apparatus page. Hope to see it soon. Good luck with the new firehouse, its great to see 2 professional organizations coming together as 1.
Signed on June 24, 2010 at 12:20 PM
Guest Name:
Fireman SmokenFire
Rank/Title:
Fire Marshall
Web Address:
tvfd.net
Location:
Taipei,Taiwan
Comments:

Hello TVFD.....
We are also a TVFD but ours is in Asia. Taipei, Taiwan to be exact. The Taipei Volunteer Fire Department has been here in Taipei since 1954. We are looking to make contact with other TVFDs. We are trying to build "sister" relationships for the Taipei Fire Department. Let's work together to build a solid relationship that will be of benifit to all involved. We look forward to hearing from you.
Let's keep in touch here!
OR....... mail us @ ... TVFD.IHQ@gmail.com
Fireman SmokenFire
http://www.tvfd.net
Signed on May 10, 2010 at 3:11 AM
Guest Name:
Lee Edward ELVERSON
Rank/Title:
Recording Secretary
Web Address:
RedhillFireCo.com
Location:
Red Hill, Montgomery County 71
Comments:

It's nice to see two class acts united as one company.
Signed on April 21, 2010 at 6:15 PM
Guest Name:
PATRICK SELLIN
Rank/Title:
firefighter
Location:
france
Comments:

hello
your site is very good !!
stay safe
Signed on March 28, 2010 at 3:29 PM
Guest Name:
Matt Klotz
Rank/Title:
Forman /Firefighter, Rescue Tech
Location:
Bushkill Township Northampton County
Comments:

I really enjoy your website.
Signed on March 12, 2010 at 4:29 PM
Guest Name:
Tibor lorinc
Web Address:
www.firemantibor.estranky.sk
Location:
Slovakia
Comments:

Hello,
My name is Tibor and I am a firefighter from Slovakia.
YOur web page is very nice and interesting.
I wish you a lot of success in your future work.
Greetings from Slovakia

Tibor
Signed on February 05, 2010 at 12:19 PM
Guest Name:
Squid
Rank/Title:
FireFighter
Web Address:
www.havenfire.org
Location:
Schuylkill Haven, PA
Comments:

Nice website! A lot of great information...keep up the good work and stay safe!
Signed on January 02, 2010 at 10:32 AM
Guest Name:
Susan Hsieh
Rank/Title:
volunteer EMT
Web Address:
www.lvdfd.org
Location:
Laytonsville Volunteer Fire Department,MD
Comments:

I lived at Narvon growing up and attended TVBA and TVBC. Great website,so glad to find it through a friend.
Signed on December 17, 2009 at 11:15 AM
Guest Name:
Timothy Honey
Rank/Title:
Pres. of The Honey Co.s
Web Address:
www.honeyspas.com
Location:
Greenhills Pa.
Comments:

Great web site.
Signed on December 14, 2009 at 8:20 PM
Guest Name:
Santa
Comments:

Thanks for a great ride last week to the St. Peters Bakery.

Santa
Signed on December 09, 2009 at 11:25 AM
Guest Name:
Peter and Melanie Melle
Rank/Title:
Owners Saint Peters Bakery
Web Address:
www.SaintPetersBakery.com
Location:
Saint Peters, PA
Comments:

On behalf of Saint Peters Bakery and the business owners of Saint Peters Village, we would like to thank the Twin Valley Fire Department and especially Bob Gebhardt (Our Village Electrician) for bringing Santa Clause into Saint Peters Village on Sunday, December 6. Everyone enjoyed the event and was thrilled to See and Hear the Firetruck and the Crew from Twin Valley! We look forward to this annual event with your crew.

Please have a safe and enjoyable Holiday from all of us at The Village!!
Signed on September 08, 2009 at 1:51 PM
Guest Name:
Michael DeTurck
Rank/Title:
Lieutenant
Web Address:
www.exetertwpfire25.com
Location:
Exeter Twp, PA
Comments:

Congradulations on the new firehouse. I hope everything goes to planned and I look forward to visiting the website for updates.
Signed on August 21, 2009 at 3:20 PM
Guest Name:
Leon Arment
Rank/Title:
Assist Chief
Web Address:
blueballfire.com
Location:
Blue Ball,Pa
Comments:

Nice website. Knew a lot of your members for a long time and enjoyed working with them when the opportunity arose
Signed on August 11, 2009 at 3:19 AM
Guest Name:
Rob Alman
Rank/Title:
fire fighter
Web Address:
aetnahhl.org
Location:
newark,de
Comments:

Thanks for coming down to newark Delaware had a great time.
Signed on July 26, 2009 at 10:08 PM
Guest Name:
Nolan Rampulla
Rank/Title:
FF/EMT
Web Address:
www.nancyrun.org
Location:
Bethlehem twp, PA
Comments:

Nice looking rigs! Stay safe and best of luck!
Signed on July 07, 2009 at 9:14 PM
Guest Name:
Sparky
Rank/Title:
Firefighter/EMT
Location:
Earl Township, Berks County
Comments:

Great job on the Hill Rd. attic job.
This was my Wife's Aunt's house.
CAFS to the rescue!!!!

Sparky
Earl Township Fire Co. Sta. 19
Signed on July 04, 2009 at 7:50 AM
Guest Name:
Dawn VanDervort
Comments:

From all of the Conklin Family, Thank you so much for all the help and being there for our brother who died in the accident on Tues. Thank you for your pictures that helped us with the grieving. My son-in-law is a firefighter with the Abbottstown Fire Co or now the Union ladder here in Hanover and we know all the hard work you do and we appreciate it.
Signed on July 01, 2009 at 11:01 PM
Guest Name:
Donald and Deborah O'Prandy
Rank/Title:
Fire Fighter
Comments:

Your members were at a deadly accident that involved our cousin Denton Conklin, on June 30th. Saw your name mentioned in the newspaper article. We would also like to thank you for all that you did at the scene.
Yours truly
Donald and Deborah O'Prandy
Signed on June 30, 2009 at 10:06 AM
Guest Name:
Steve D
Rank/Title:
State Fire/Rescue Instr.
Web Address:
www.stevedinstr.com
Location:
Chester County
Comments:

You have a great looking site, a great bunch of fire fighters and wishing all the success with the new building that will bring the company full circle. Keep up the great work, B-Safe and never have to say your training let you down.
Signed on June 15, 2009 at 2:59 PM
Guest Name:
Charles W. Neubauer
Rank/Title:
Fire Chief
Web Address:
www.boyertownfirendshipfire.com
Location:
Boyertown, Pa
Comments:

I am Fire Chief in Boyertown and my wife's grandparents were the two that were killed this morning in the accident. I thank you for caring for our loved ones and know that your people handled the situation with care and professionalism. Please thank your entire crew for responding to the accident and know that the family appreciates your efforts.
Signed on June 14, 2009 at 4:03 PM
Guest Name:
Kopf Julian
Rank/Title:
Firefighter
Web Address:
www.ofkoblach.at
Location:
Austria
Comments:

Hello I´m ah Firefighter from Austria! I had find our web site in youtube! Very nice and interresting site!
Signed on June 04, 2009 at 11:16 PM
Guest Name:
Firefighter
Rank/Title:
Firefighter
Web Address:
www.earltownshipfire.com
Location:
Earl Township
Comments:

Love the site! I check it quite often, alot of great info. And the line of Pierce Apparatus always makes it better.
| | |
| --- | --- |
| Page of 6 [ Back | Next ] | Records 31 - 60 of 158 |