2020 Incidents
Jan
34
Feb
26
Mar
22
Apr
20
May
17
Jun
41
Jul
36
Aug
30
Sep
31
Oct
31
Nov
39
Dec
36
Total
363
2020 Jobs
Fires
3
Assists
2
Extrications
2
Past Incidents
2020
363
2019
399
2018
471
2017
383
2016
354
2015
390
2014
424
2013
399
2012
374
2011
431
2010
395
2009
370
2008
381
2007
435
Website Visitors Since
November 8, 2006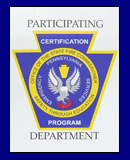 Use of Website Material:

Duplication of text, photos, or any other content on this website is prohibited without permission of Twin Valley. If you have questions, please contact us at info@tvfd69.org
Passing of Firefighter/EMT Keith Gehman
By TVFD
January 29, 2021
It is with heavy hearts the Twin Valley Fire Department announces the untimely passing of Firefighter/EMT Keith Gehman. Keith was a Lieutenant at Twin Valley Fire Department until he moved to Loudoun County, Virginia last year to pursue his career as a firefighter. Keith was always eager to spend his free time at the firehouse to further his training, work with other members to improve their abilities, or to spend time with his fellow firefighters. Keith was beloved by all members of the TVFD family and always made others smile when he was at station. Our deepest condolences go out to his family and friends. Rest In Peace brother, you will be missed.
Norman Forde
January 30, 2021 at 3:15 PM
My sincere condolences to all the members of TVFD69 for the loss of Firefighter/ EMT Keith Gehman. I was lucky enough to spend time with Keith in the classroom at Chester County. He was always a great student and his insightful participation was always welcomed. Keith was simply "good people" and a delight to be around. It seemed all he ever wanted to do was improve his own knowledge of the fire service and be a great public servant. He will be missed. My thoughts and prayers are with all of you and his family. RIP Keith.