2023 Twin Valley Fire and Smoke BBQ Competition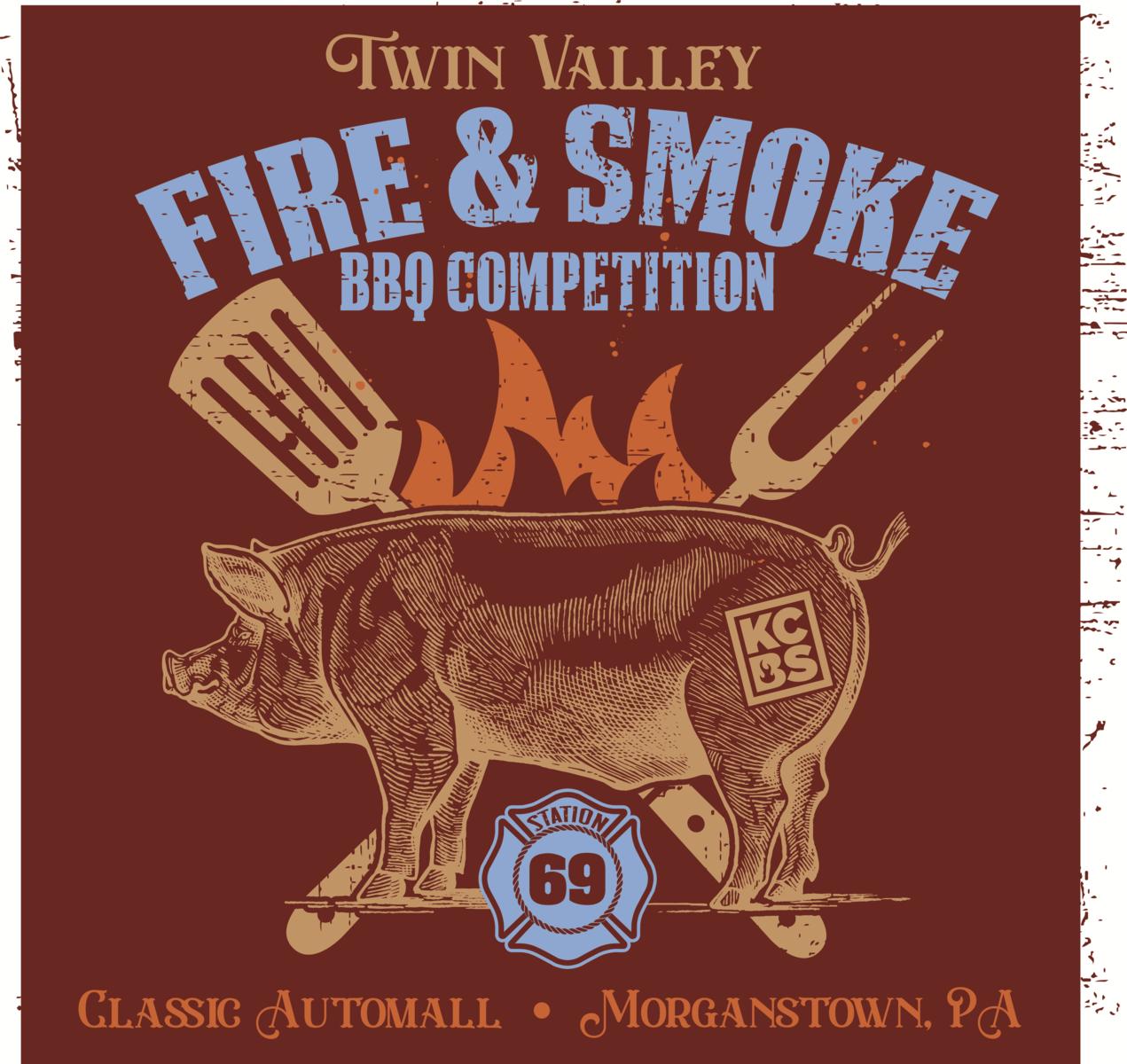 A KCBS Sanctioned Event
May 19 - 20, 2023
Applications:
Please click here for the Official Competitors Application.
Please click here for the Official Backyard Competitors Application.
Location Information:
The 2023 Twin Valley Fire and Smoke will be held at Classic Auto Mall in Morgantown, PA. Please use the map below for location information and directions.
Lodging:
The Twin Valley Fire Department recommends the Holiday Inn in Morgantown for any competitors needing lodging for the event. Holiday Inn has graciously set aside a block of rooms at a discounted rate. Reserve by April 27th for the discounted rate; any bookings after April 27th will be at the regular rate. Availability is limited and is on a first come first served basis.
Call the Holiday Inn at 610-286-3000, option 0, and book with the Twin Valley Fire Department - BBQ or use group code BBQ. You can also book online by clicking here.
Holiday Inn Morgantown - Reading
6170 Morgantown Rd
Morgantown, PA 19543
Registered Teams:
The following teams have been registered for the official competition as of
2/5/2022:
3EyzBBQ
4 Boxers Q
Anonymus BBQ
Coal Cracker BBQ
Hogwash
Philly Blind Pig BBQ
Phoenix BBQ
Pig Candy Barbeque Co.
The Fat Is Where Its At BBQ
Top Gun Barbeque

The following teams have been registered for the backyard competition as of
2/5/2022:

All About the Wood
Hot Mess BBQ
Leaning Jowler BBQ
Pinky Out BBQ
Zoni-Q
For more information, please email bbq@tvfd69.com