2022 Incidents
Jan
40
Feb
32
Mar
23
Apr
36
May
28
Jun
30
Jul
36
Aug
48
Sep
35
Oct
38
Nov
35
Dec
54
Total
435
2022 Jobs
Fires
5
Assists
4
Extrications
2
Rescues
1
Past Incidents
2021
443
2020
363
2019
399
2018
471
2017
383
2016
354
2015
390
2014
424
2013
399
2012
374
2011
431
2010
395
2009
370
2008
381
2007
435
Website Visitors Since
November 8, 2006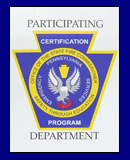 Use of Website Material:

Duplication of text, photos, or any other content on this website is prohibited without permission of Twin Valley. If you have questions, please contact us at info@tvfd69.org
By TVFD
May 4, 2022
Congratulations to Madison Borkowski and Elizabeth McGlauflin for completing Firefighter 1! After 188 hours of both academic and physical training, these two women graduated on Wednesday, May 4, 2022. Starting mid-February, Madison and Elizabeth began attending classes four days a week in addition to their already busy schedules. With the multiple challenges each individual faces on a daily basis, including full time jobs and collegiate studies, time was difficult to manage. They gave up all their free time to participate in this training course and completed all the necessary outside practice and review. Upon graduating, Madison Borkowski was voted top cadet of her class and received an award at the ceremony. We are so proud of both girls for all of their hard work and dedication!