2022 Incidents
Jan
40
Feb
32
Mar
23
Apr
36
May
Jun
Jul
Aug
Sep
Oct
Nov
Dec
Total
131
2022 Jobs
Fires
5
Assists
4
Extrications
2
Rescues
1
Past Incidents
2021
443
2020
363
2019
399
2018
471
2017
383
2016
354
2015
390
2014
424
2013
399
2012
374
2011
431
2010
395
2009
370
2008
381
2007
435
Website Visitors Since
November 8, 2006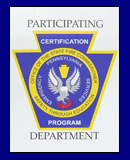 Use of Website Material:

Duplication of text, photos, or any other content on this website is prohibited without permission of Twin Valley. If you have questions, please contact us at info@tvfd69.org
Our Brand New Pumper Tanker Has Arrived!
By Firefighter/EMT Lucas Richardson
March 6, 2022
TVFD is happy to announce the arrival of our brand new Pumper Tanker! The 2021 Pierce Arrow XT holds 3000 gallons of water(50 gallons of foam) and is able to pump 2000 gallons per minute. This truck is designated as Engine 69-5 and replaces our 2006 Pierce Dash which was recently sold. The members of TVFD have been working tirelessly to get hose and equipment mounted as well as completing driver training. We look forward to getting this truck in service as soon as possible to serve our community and many of our neighboring communities for several years to come.