2020 Incidents
Jan
34
Feb
26
Mar
--
Apr
20
May
17
Jun
Jul
Aug
Sep
Oct
Nov
Dec
Total
97
2020 Jobs
Fires
3
Assists
2
Extrications
2
Past Incidents
2019
399
2018
471
2017
383
2016
354
2015
390
2014
424
2013
399
2012
374
2011
431
2010
395
2009
370
2008
381
2007
435
Website Visitors Since
November 8, 2006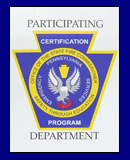 Use of Website Material:

Duplication of text, photos, or any other content on this website is prohibited without permission of Twin Valley. If you have questions, please contact us at info@tvfd69.org
Working Garage Fire In Morgantown
By TVFD
November 21, 2018

At 6:38am, TVFD and mutual aid companies were dispatched to a garage fire at Main Street and Walnut Street in Caernarvon Berks. Responding units were advised of several 911 calls reporting a fully involved garage to the rear of the property in that area. A "working fire upgrade" was requested by Chief 69 (Brooks), bringing Rescue 73 (Ludwig's Corner FC) for an air bank and Medic 93 (Brandywine). Chief 69 arrived confirming the report and established "Main Street Command". Crews from Station 69 and Lancaster 34 (Churchtown FC) arrived and began suppression on the garage, while also checking all occupants were safely evacuated and no fire extension was involved to the nearby home. After the fire was brought under control, crews began overhaul of the smoldering contents and the utility company secured power to the building. Rescue 73 was redirected to standby at TVFD to cover the area, and additional units were returned. The State Police Fire Marshal's office and Caernarvon PD detectives conducted an investigation, and all units were cleared from the scene.

TVFD cleared at 9:08am.

*Special thanks to our mutual aid companies for their assistance!

Units:
Ladder 69; Rescue 69; Engine(s) 69-1 & 69-5, Squad 69; Fire Police
Mutual Aid:
Churchtown FC; Lionville FC; Ludwig's Corner FC; Elverson-Honey Brook FC; Brandywine Medics; State Police; Caernarvon Police
Claire Sniegoski
November 26, 2018 at 6:53 PM
Fine Job, Gentlemen! Thanks to all.