2020 Incidents
Jan
Feb
Mar
Apr
May
Jun
Jul
Aug
Sep
Oct
Nov
Dec
Total
0
2020 Jobs
Fires
Assists
Extrications
Past Incidents
2019
399
2018
471
2017
383
2016
354
2015
390
2014
424
2013
399
2012
374
2011
431
2010
395
2009
370
2008
381
2007
435
Website Visitors Since
November 8, 2006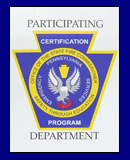 Use of Website Material:

Duplication of text, photos, or any other content on this website is prohibited without permission of Twin Valley. If you have questions, please contact us at info@tvfd69.org
TVFD Holds Fire Prevention Open House
By Fire Chief Jason Brooks
October 13, 2018
This afternoon, TVFD opened our doors in conjunction with fire prevention week, for the public to visit with their volunteer firefighters and see all of our equipment. Attendees enjoyed plenty of hot dogs and refreshments, as well as tours of the building and equipment, hands on dress up of fire gear, TVFD merchandise and fire prevention materials, live extinguisher training, kid's bounce house, and a rescue demonstration. Other area emergency services were also in attendance to display their equipment including the Chester County Regional Animal Rescue Team, Hazardous Materials Team, Fire Marshal's Office, Department of Emergency Services, JeffStat medical helicopter, and PA State Police. As always, it's exciting and proud for TVFD members to show the community what we have, who we are, and what we can do. We always want people to think about fire safety and knowing our community supports us, we want to also give back showing what our capabilities are and that we are here to support them as well 24/7/365. We are neighbors helping neighbors and encourage anyone interested in helping out, to please submit an application or ask questions. Thank you to our mutual aid agencies for participating in our event and to the public who visited our open house!!