2019 Incidents
Jan
31
Feb
39
Mar
33
Apr
34
May
48
Jun
32
Jul
37
Aug
32
Sep
22
Oct
31
Nov
34
Dec
--
Total
373
2019 Jobs
Fires
5
Assists
2
Extrications
6
Past Incidents
2018
471
2017
383
2016
354
2015
390
2014
424
2013
399
2012
374
2011
431
2010
395
2009
370
2008
381
2007
435
Website Visitors Since
November 8, 2006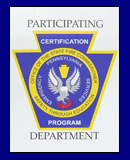 Use of Website Material:

Duplication of text, photos, or any other content on this website is prohibited without permission of Twin Valley. If you have questions, please contact us at info@tvfd69.org
Serious Accident On Route 345
By TVFD
June 21, 2018

At 9:57pm, TVFD and EMS were dispatched to an automobile accident in the area of Route 345 and Reading Furnace Road in Warwick. Shortly after the original dispatch, the assignment was upgraded for possible entrapment adding another ambulance and a medic unit. Ambulance 89-1 arrived on location confirming a single vehicle into a tree with 2 subjects heavily trapped and unconscious. Medic 93 placed a helicopter on standby, as Chief 69 (Brooks) arrived and established "Bulltown Road Command". Rescue 69 and Engine 69-1's crews began extrication and assisting EMS with assessing the victims. Unfortunately both victims were determined to have succumbed to their injuries and the helicopter was cancelled by command. Extrication was completed and crews stoodby, while fire police closed the roadway for an extended period of time during the State Police investigation. Scene cleanup was completed, and all units cleared available.

Final units returned at 1:14am.

**TVFD expresses our deepest regards to the victim's family And friends.

http://www.wfmz.com/news/southeastern-pa/2-men-killed-in-chester-county-crash/757895181

Units:
Rescue 69; Engine 69-1; Squad 69; Fire Police
Mutual Aid:
Elverson-Honey Brook EMS; Brandywine Medics; State Police; Chester County Coroner
Naomi Hersh
June 24, 2018 at 4:19 PM
Thank you to the responders!
Ethan Grick
June 25, 2018 at 1:26 PM
So sorry to hear about this.