2019 Incidents
Jan
31
Feb
39
Mar
33
Apr
34
May
48
Jun
32
Jul
37
Aug
32
Sep
22
Oct
31
Nov
34
Dec
--
Total
373
2019 Jobs
Fires
5
Assists
2
Extrications
6
Past Incidents
2018
471
2017
383
2016
354
2015
390
2014
424
2013
399
2012
374
2011
431
2010
395
2009
370
2008
381
2007
435
Website Visitors Since
November 8, 2006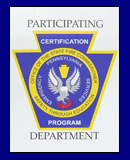 Use of Website Material:

Duplication of text, photos, or any other content on this website is prohibited without permission of Twin Valley. If you have questions, please contact us at info@tvfd69.org
Vehicle Into Elverson House
By TVFD
June 6, 2018

At 11:25am, TVFD and EMS were dispatched to an automobile accident on Stable Drive in Elverson. Responding units were advised of a one vehicle accident, partially into the back of the house. Ambulance 89-1 arrived on location confirming the report, with the driver out of the vehicle and the house to be unoccupied. Rescue 69's crew arrived and secured hazards on the vehicle and began assessing the damage to the structure. A notification was requested to the dispatch center, for a representative of Chester County's Rescue Task Force (Station 72) to respond to the scene. Assistant 72 arrived on location and after confirming the stability of the structure, a restoration company was dispatched to secure the house. The driver of the vehicle did not require transport to the hospital, and fire crews stoodby until the safe removal of the vehicle. The scene was turned over to the State Police and Belfor, and TVFD returned available.

TVFD cleared at 12:58pm.

Units:
Rescue 69; Fire Police
Mutual Aid:
Elverson-Honey Brook EMS; CC Rescue Task Force; State Police
Bernard Stasak
June 12, 2018 at 1:32 PM
My sincere thanks to all who responded from Twin Valley Fire Department to the severe car crash into my home in Elverson on June 6, 2018. I am very grateful for your professionalism, rapid response, and concern for all involved in the incident. It was reassuring for all of us who were there. As always, you helped the driver of the crashed vehicle, the homeowner, and the community you always serve so well. Thank you!
Bernard Stasak
June 12, 2018 at 1:46 PM
Sincere thanks to the Twin Valley Fire Department and all units involved in responding so quickly to the car crash into my home in Elverson on June 6, 2018. It was a time of great stress and severe property damage, with only a relatively minor injury at the scene. The devastation from the crash was significant. To all of you from Rescue 69, Fire Police, and for mutual aid from the Elverson-Honey Brook EMS, CC Rescue Task Force, and the Pennsylvania State Police, I sincerely thank you as the impacted homeowner. I also thank you on behalf of many concerned neighbors in Summerfield at Elverson. You are true professionals with a heart. I know our community is very proud of you.