2020 Incidents
Jan
34
Feb
26
Mar
--
Apr
20
May
17
Jun
Jul
Aug
Sep
Oct
Nov
Dec
Total
97
2020 Jobs
Fires
3
Assists
2
Extrications
2
Past Incidents
2019
399
2018
471
2017
383
2016
354
2015
390
2014
424
2013
399
2012
374
2011
431
2010
395
2009
370
2008
381
2007
435
Website Visitors Since
November 8, 2006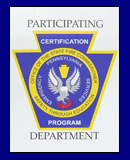 Use of Website Material:

Duplication of text, photos, or any other content on this website is prohibited without permission of Twin Valley. If you have questions, please contact us at info@tvfd69.org
By Fire Chief Jason Brooks
May 3, 2019

This afternoon, TVFD members joined with local EMS and police at the Twin Valley High School to raise awareness of drinking and driving. The program focused on the tragic events that can occur when an intoxicated driver gets behind the wheel, and is held in conjunction with prom season. An auto accident scene was simulated, complete with volunteer high school students participating as victims. The student observers were gathered around the accident scene to watch what goes on to save the lives of those involved in serious auto accidents. The event was treated as a real incident and narrated throughout the program. Rescue 69 responded to the scene, and began vehicle stabilization and extrication, followed shortly by Engine 69-1 to assist. Elverson-Honey Brook EMS and Uwchlan EMS simulated patient care, while Caernarvon Police simulated arresting the DUI teenage driver and the Berks County Coroner simulated removing the fatal victim.

The officers and members of TVFD would like to thank all the students who attended and role played as "victims", and the Caernarvon Police Department for arranging the drill. We hope that everyone involved learned some valuable lessons and that none of the students have to ever deal with the real life consequences of drinking and driving.

Units:
Rescue 69; Engine 69-1
Jack Fox
May 05, 2019 at 10:41 AM
Thank you for your service to our community.