2020 Incidents
Jan
34
Feb
26
Mar
22
Apr
20
May
17
Jun
41
Jul
36
Aug
30
Sep
31
Oct
31
Nov
39
Dec
36
Total
363
2020 Jobs
Fires
3
Assists
2
Extrications
2
Past Incidents
2020
363
2019
399
2018
471
2017
383
2016
354
2015
390
2014
424
2013
399
2012
374
2011
431
2010
395
2009
370
2008
381
2007
435
Website Visitors Since
November 8, 2006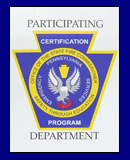 Use of Website Material:

Duplication of text, photos, or any other content on this website is prohibited without permission of Twin Valley. If you have questions, please contact us at info@tvfd69.org
Change Your Clock...Change Your Batteries
By Fire Chief Jason Brooks
November 2, 2019
Twin Valley Fire Department reminds everyone to change the batteries in your smoke detectors when you reset your clocks this weekend. A fire doubles in size every 30 seconds and the sound of the alarm can give you and your family those few extra seconds to get out. Checking your smoke detector and changing the battery is one of the simplest things you can do to protect your family. When smoke alarms fail to operate, it is usually because batteries are bad, disconnected or missing. Smoke is often what kills fire victims because the smoke puts you in a deeper sleep and without the sound of the smoke alarm, you succumb to the smoke as you breathe it in. There should be at least one smoke detector outside of each sleeping area and on every floor of your home.
TVFD also encourages everyone who has a carbon monoxide alarm to change the batteries in them as well. Carbon monoxide is a colorless, odorless, tasteless gas that can kill you before you are even aware it is in your house. It causes side effects such as headaches, nausea, dizziness, disorientation and fatigue that are often mistaken for the flu. These effects can vary greatly from person to person depending on age, overall health and length of exposure. It is recommended a carbon monoxide detector be purchased if you use gas or a fireplace for your heating, and be installed near every separate sleeping area of the home.