2018 Incidents
Jan
36
Feb
25
Mar
32
Apr
31
May
38
Jun
56
Jul
41
Aug
30
Sep
38
Oct
-
Nov
-
Dec
-
Total
327
2018 Jobs
Fires
5
Assists
2
Extrications
6
Past Incidents
2017
383
2016
354
2015
390
2014
424
2013
399
2012
374
2011
431
2010
395
2009
370
2008
381
2007
435
Website Visitors Since
November 8, 2006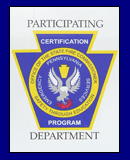 Use of Website Material:

Duplication of text, photos, or any other content on this website is prohibited without permission of Twin Valley. If you have questions, please contact us at info@tvfd69.org
TVFD Attends Honey Brook's Anniversary
By Deputy Fire Chief Jason Brooks
August 5, 2017
TVFD was proud to show off 10 pieces of our fleet and joined multiple other fire departments in helping our southern neighbors, Honey Brook Fire Company, celebrate their 125th Anniversary with a parade and housing. Our members spent countless hours over the past several weeks, cleaning and preparing the equipment and apparatus to be professionally inspected at the event. The day started early with apparatus getting registered and judged at Honey Brook Elementary Center, followed by a parade through the center of town. After the parade, a traditional fire company housing and anniversary ceremony was held at the firehouse, where TVFD members were honored to officially "house" Honey Brook's command vehicle. Station 69 was proudly awarded 3 trophies by the judges: 1st place Engine 69-1, 2nd place Rescue 69, and best Dalmatian "Siren". A great time was had by all who attended and especially enjoyed participating in the ceremonial wetting down of Station 33's firehouse! Thank you to Chief John Robb and the entire Honey Brook Fire Company for their hospitality and a job well done on their anniversary celebration!!
1936 Antique

Command 69

Ladder 69

Engine 69-1

Engine 69-5

Rescue 69

Brush 69-1

Brush 69-2

Brush 69-3

Utility 69

Rescue 69's crew

Engine 69-1's crew

"Siren's" parents

TVFD Crew

Best Dalmatian

1st Place Engine 69-1

2nd Place Rescue 69

Housing Company Plaque

Active HBFC Crew