2018 Incidents
Jan
36
Feb
25
Mar
32
Apr
31
May
38
Jun
56
Jul
41
Aug
30
Sep
-
Oct
-
Nov
-
Dec
-
Total
289
2018 Jobs
Fires
5
Assists
2
Extrications
6
Past Incidents
2017
383
2016
354
2015
390
2014
424
2013
399
2012
374
2011
431
2010
395
2009
370
2008
381
2007
435
Website Visitors Since
November 8, 2006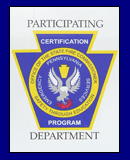 Use of Website Material:

Duplication of text, photos, or any other content on this website is prohibited without permission of Twin Valley. If you have questions, please contact us at info@tvfd69.org
By Deputy Fire Chief Jason Brooks
August 1, 2017
After a period of time was spent designing, creating, and installing, TVFD's new signage was unveiled this evening. The new sign will not only mark the main entrance to the firehouse, but will also be utilize to display special announcements and upcoming events via a large LED board. Thank you to all the members involved in this project, as well as the businesses listed below.
Dymond Quality Builders LLC
Lyster Excavating LLC
Rissler Masonry
KC Sign and Awnings
Lyster Excavating

Rissler Masonry