2018 Incidents
Jan
36
Feb
25
Mar
32
Apr
31
May
38
Jun
56
Jul
41
Aug
30
Sep
38
Oct
-
Nov
-
Dec
-
Total
327
2018 Jobs
Fires
5
Assists
2
Extrications
6
Past Incidents
2017
383
2016
354
2015
390
2014
424
2013
399
2012
374
2011
431
2010
395
2009
370
2008
381
2007
435
Website Visitors Since
November 8, 2006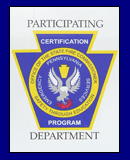 Use of Website Material:

Duplication of text, photos, or any other content on this website is prohibited without permission of Twin Valley. If you have questions, please contact us at info@tvfd69.org
Rush Hour Accident on Route 176
By TVFD
March 17, 2017
At 5:10pm, TVFD and EMS were dispatched to an automobile accident on Route 176 in Caernarvon Berks. Deputy 69 (Brooks) arrived confirming a one vehicle accident in the area of milemarker 2 southbound, with all occupants out of the vehicle. 34-30 (Mast) was in the area and assisted with setting up traffic control through the scene. Ambulance 89-1's crew arrived and began patient care on one injured subject. Rescue 69's crew assisted with patient care and debris clean up from the roadway. 69-30 (Chalfin) arrived and joined with 34-30 in providing traffic control. After removal of the vehicle and all roadway hazards were cleared, TVFD units returned available.
TVFD cleared at 6:18pm.