2018 Incidents
Jan
36
Feb
25
Mar
32
Apr
31
May
38
Jun
56
Jul
41
Aug
30
Sep
38
Oct
-
Nov
-
Dec
-
Total
327
2018 Jobs
Fires
5
Assists
2
Extrications
6
Past Incidents
2017
383
2016
354
2015
390
2014
424
2013
399
2012
374
2011
431
2010
395
2009
370
2008
381
2007
435
Website Visitors Since
November 8, 2006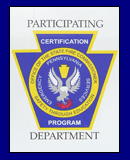 Use of Website Material:

Duplication of text, photos, or any other content on this website is prohibited without permission of Twin Valley. If you have questions, please contact us at info@tvfd69.org
Industrial Fire in Caernarvon Berks
By TVFD
March 10, 2017

At 6:04pm, TVFD and mutual aid companies were dispatched to a building fire on Hemlock Road in Caernarvon Berks. Ladder 69 and Engine 69-1 were returning from another call and responded immediately. Responding units were advised of a call from the facility's security stating there was a fire in one of the plants, but did not know the extent. Chief 69 (Hornberger) arrived confirming a large industrial plant with smoke showing from a large bay door. TVFD crews entered the building and found an active fire in an electric motor, with extension to scrap materials contained to a holding pit. Deputy 69 (Brooks) established the command post and advised all incoming units to provide manpower and exhaust fans to assist with suppression and ventilation efforts. Due to the materials involved, fire crews were assisted by the facility safety team members in utilizing special extinguishers to contain the fire. Great teamwork from multiple agencies prevented a larger incident from occurring and kept the damage to a minimum with no threat to the local community.

Final units cleared at 7:36pm.

Thanks to all of the mutual aid companies that assisted on location and Engine 48-5 (Glenmoore FC) for covering the TVFD area, including handling a fire alarm while standing by.

Units:
Ladder 69; Engine(s) 69-1, 69-5; Rescue 69; Squad 69; Fire Police
Mutual Aid:
Churchtown FC; Honey Brook FC; Geigertown FC; East Brandywine FC; Garden Spot FC; Elverson-Honey Brook EMS; Brandywine Medics; State Police Fire Marshall
John Lauer
March 11, 2017 at 8:00 PM
Thanks to all of you for keeping us safe in Morgantown!! We are blessed to have you here.
Ivy Fasko
March 12, 2017 at 4:40 PM
Thanks so much for your prompt and timely response to this fire!