2018 Incidents
Jan
36
Feb
25
Mar
32
Apr
31
May
38
Jun
-
Jul
-
Aug
-
Sep
-
Oct
-
Nov
-
Dec
-
Total
162
2018 Jobs
Fires
3
Assists
2
Extrications
4
Past Incidents
2017
383
2016
354
2015
390
2014
424
2013
399
2012
374
2011
431
2010
395
2009
370
2008
381
2007
435
Website Visitors Since
November 8, 2006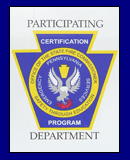 Use of Website Material:

Duplication of text, photos, or any other content on this website is prohibited without permission of Twin Valley. If you have questions, please contact us at info@tvfd69.org
Productive Worknight for TVFD
By Deputy Fire Chief Jason Brooks
December 15, 2016
During TVFD's weekly drill night, members took on several tasks around the firehouse and the community. Earlier in the day, the department responded to a local residence to check smoke detectors that were not operating properly. Chief 69 (Hornberger) advised the homeowner that the detectors were outdated and needed to be replaced. New hardwired detectors were going to be purchased by the homeowner from a local store and Chief 69 stated that the department would return later to help with the installation. Chief Hornberger along with FFs Dymond and A. Spangler made a trip to install the detectors at the start of drill night, while the remainder of the crew began other tasks at the firehouse. Equipment and apparatus were checked, and housekeeping duties were completed. Lieutenant 69A (Wilson) and Deputy 69 (Brooks) set up and assisted some juniors and senior ffs with a training game. Wooden cribbing used for stabilizing vehicles in accidents, was stacked up to simulate the game Jenga to be played with various extrication tools. Other evolutions were also set up with stacking plastic cups and moving a raw egg from a cone, also with the tools. The purpose of these exercises was to give younger members hands on experience with the equipment while practicing teamwork and tool control, with a friendly competition twist. 69-30 (Chalfin) also held training with his fire police officers on proper radio procedures while on emergency scenes and operations on Squad 69, that is primarily utilized for traffic control. A productive and valuable evening was had by all members who continued to help serve our community whether first hand with installing detectors, practicing our skills, or keeping our equipment and firehouse in a serviced, clean, and prepared status.
TVFD reminds the community that smoke detectors are recommended to be replaced every 10 years. Battery powered only detectors are available for free at the firehouse. Please stop by any Thursday evening and ask for someone to assist you.