2014 Incidents
Jan
34
Feb
44
Mar
25
Apr
21
May
0
Jun
0
Jul
0
Aug
0
Sep
0
Oct
0
Nov
0
Dec
0
Total
124
2014 Jobs
Fires
1
Assists
6
Extrications
1
Past Incidents
2013
399
2012
374
2011
431
2010
395
2009
370
2008
381
2007
435
Website Visitors Since
November 8, 2006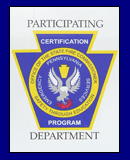 Use of Website Material:

Duplication of text, photos, or any other content on this website is prohibited without permission of Twin Valley. If you have questions, please contact us at info@tvfd69.org
Welcome to the Official Website of the Twin Valley Fire Department Station #69
The Twin Valley Fire Department was formed in 2007 after the consolidation of the Friendship Fire Company Morgantown and Elverson Fire Company. Station 69 provides fire/rescue services to Caernarvon Twp Berks, Elverson Borough, New Morgan Borough, Warwick Twp, West Nantmeal Twp, East Nantmeal Twp, and several other mutual municipalities. The fire house is located at the intersection of Route 23 and 401 in Elverson. Please stop by or call for information on becoming a member of the TVFD family!
100% Volunteer
Tanker and Engine Assist at Glenmoore House Fire

Deputy Fire Chief Jason Brooks, April 21

At 8:17pm, Station 69 was alerted for a tanker and engine to assist Station 48 (Glenmoore) at a working house fire on Kathleen Way in East Nantmeal. Engine 69-5 and 69-2 responded immediately due to personel already being at the firehouse for a meeting. Engine 69-5 arrived onscene and joined in water supply operations while the crew split and assisted with manpower on extinguishing and overhaul ... (Full Story & Photos)


Member Appreciation Banquet Held

Deputy Fire Chief Jason Brooks, April 19

This weekend, TVFD members and guests took the time to enjoy an evening of events and dinner held at the French Creek Golf Club for the department's appreciation banquet. This event is held annually to celebrate the accomplishments and dedication of the firefighters, families, friends, surrounding municipalities, and mutual aid fire companies that assist in the daily operations.

The night started ... (Full Story & Photos)

Serious Accident on Route 82

Deputy Fire Chief Jason Brooks, April 18

At 4:11pm, Station 69, Ambulance 89, and Medic 93 were dispatched to a serious accident at Route 82 and Chestnut Tree Road in West Nantmeal. First arriving units reported a two vehicle accident with one subject laying in a field next to the vehicle and another subject still sitting in the other vehicle. A second ambulance and medic were requested as well as additional fire police to close the roadway. ... (Full Story & Photos)


Ladder Assist to Churchtown Kitchen Fire

Assistant Engineer Darryl Romig, April 11

At 4:02pm, Ladder 69 was dispatched to assist Lancaster 34 (Churchtown FC) at a house fire on Main Street. Ladder 69 responded and was advised by Lancaster County Fireboard of a working kitchen fire. Once on location, orders were given for the truck to set up for possible roof operations, while the crew was sent interior to check for extension on the second floor with the thermal imaging camera, ... (Full Story & Photos)


Vehicle Rollover in Front of Lowe's

Assistant Engineer Darryl Romig, April 11

At 12:42pm, TVFD along with Elverson EMS, Honey Brook EMS, and Medic 93 were alerted for a serious accident involving a multiple rollover with partial ejection in the area of Lowe's. Within minutes, Rescue 69 and Squad 89 arrived finding a vehicle in the retention pond after it had collided with another vehicle and rolled multiple times. The rescue crew assisted EMS with patient packaging, vehicle ... (Full Story & Photos)

Remembering Chief Michael Romig

Deputy Fire Chief Jason Brooks, April 11

Today, our members reflect on the passing of Fire Chief Michael Romig 8 years ago. Mike had been a member of the Elverson Fire Company since 1964 and had held many positions within the company. To honor Mike and his lifetime dedication to the fire service, Elverson voted to make him their last official Fire Chief after the merger with Morgantown, and dedicated Engine 69-5 in his name. Mike was ... (Full Story & Photos)


Philadelphia FD Chief Conducts Training for Members

Deputy Fire Chief Jason Brooks, April 10

For Twin Valley's weekly drill night, a member of the Philadelphia Fire Department was invited to Station 69 to hold a case study class on church fires. Chief Vincent Mulray is a 24 year veteran of the fire service with a master's degree in public safety from Saint Joseph's University and an adjunt instructor with the Philadelphia Fire Academy, currently assigned to Battalion 10/Ladder 10/Engine ... (Full Story & Photos)


Rollover Accident on Little Conestoga

Deputy Fire Chief Jason Brooks, April 09

At 9:49pm, TVFD, Ambulance 89 (Elverson), Medic 93 (Brandywine) were dispatched to a serious accident on Little Conestoga Road in West Nantmeal. Ambulance 89-1 arrived and confirmed a vehicle on it's side in the woods, and advised that the occupant had fled the scene. Medic 93 was cancelled and the State Police were given a witness decription of the driver and last direction of travel. Rescue 69 ... (Full Story & Photos)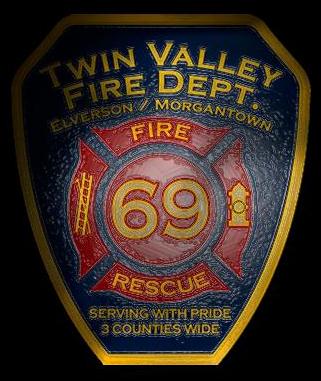 | News Archives | Member Email | Home | Guestbook |